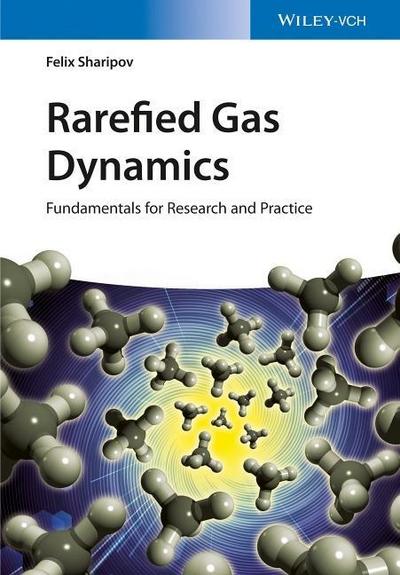 Rarefied Gas Dynamics
Fundamentals for Research and Practice
This book provides a coherent and easy accessible approach to rarefied gas dynamics. The author addresses young researchers and professionals who look for a consistent introduction as well as scientists and engineers who deal with molecular gas dynamics in their routine work. It is the first monograph which includes advanced topics like oscillatory flows and sound propagation in the rarefied gas flows.
Autor: Felix Sharipov
Professsor Felix Sharipov graduated from the Moscow University of Physics and Technology, Faculty of Aerophysics and Space Research, and the Ural State Technical University. Since 1988 he is active in rarefied gas dynamics, since 1992 at the Federal University of Parana in Brazil. His research interests are numerical methods of rarefied gas dynamics applied to microfluidics, vacuum technology and aerothermodynamics. His group develops both probabilistic and deterministic approaches. Prof. Sharipov was organizer of numerous vacuum gas dynamics meetings, and published over a hundred journal articles, conference papers, and book chapters. He is a member of editorial board of international journal ?Vacuum?
Autor: Felix Sharipov
ISBN-13 :: 9783527413263
ISBN: 352741326X
Erscheinungsjahr: 13.01.2016
Verlag: Wiley VCH Verlag GmbH
Gewicht: 852g
Seiten: 305
Sprache: Englisch
Sonstiges: Buch, 251x172x22 mm, 150 schwarz-weiße Abbildungen