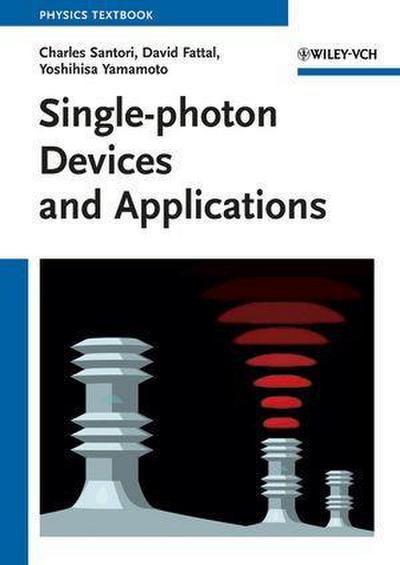 Single-photon Devices and Applications
Introduction
Single Photon Generation from a 2level quantum emitter in a cavity
Coherent photon emission from a 3level lambda system in a cavity
Effects of Decoherence
Experimental Techniques
Atomlike systems in solids useful for singlephoton generation
Survey of microcavity geometries
Applications
Die Autoren erklären die Erzeugung einzelner Photonen und deren Anwendung unter anderem im Bereich der Quantencomputer-Entwicklung.

Autor: Charles Santori, David Fattal, Yoshihisa Yamamoto
Charles Santori, after having earned his degrees and resarch experience at Stanford, Tokyo University and MIT, joined the Hewlett-Packard Labs to be tasked with the high gain, high risk research on quantum computing.Numerous papers and awards prove his standing.
David Fattal has received his higher degrees at the Ecole Polytechnique in France and at Stanford. Then he joined HP to perform research on various aspects of quantum information and nanophotonics.
Professor Yoshihisa Yamamoto has performed his research at Tokyo University, MIT, Stanford and other prestigious institutions before he became professor at Stanford.
He teaches various courses on quantum optics and has published more than 350 papers and two books.
Autor: Charles Santori
ISBN-13 :: 9783527408078
ISBN: 352740807X
Erscheinungsjahr: 01.08.2010
Verlag: Wiley VCH Verlag GmbH
Gewicht: 468g
Seiten: 223
Sprache: Englisch
Sonstiges: Taschenbuch, 240x170x15 mm, 100 Abbildungen
Mehr von

Weitere Artikel von