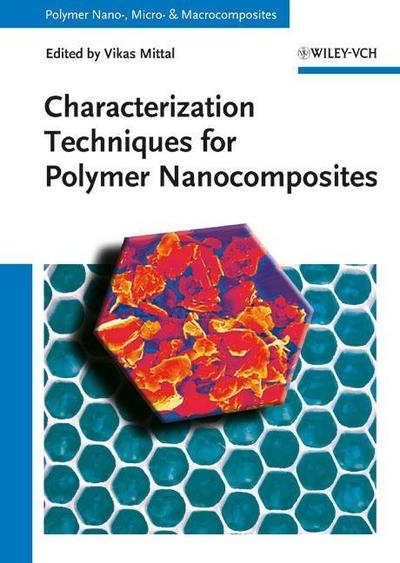 Characterization Techniques for Polymer Nanocomposites
3, Polymer Nano-, Micro- and Macrocomposites
With its focus on the characterization of nanocomposites using such techniques as x-ray diffraction and spectrometry, light and electron microscopy, thermogravimetric analysis, as well as nuclear magnetic resonance and mass spectroscopy, this book helps to correctly interpret the recorded data. Each chapter introduces a particular characterization method, along with its foundations, and makes the user aware of its benefits, but also of its drawbacks.
Editiert von: Vikas Mittal
Vikas Mittal is an Assistant Professor at the Chemical Engineering Department of The Petroleum Institute, Abu Dhabi. He obtained his PhD in 2006 in Polymer and Materials Engineering from the Swiss Federal Institute of Technology in Zurich, Switzerland. Later, he worked as Materials Scientist in the Active and Intelligent Coatings section of SunChemical in London, UK and as Polymer Engineer at BASF Polymer Research in Ludwigshafen, Germany. His research interests include polymer nanocomposites, novel filler surface modifications, thermal stability enhancements, polymer latexes with functionalized surfaces etc. He has authored over 40 scientific publications, book chapters and patents on these subjects.
Autor: Vikas Mittal
ISBN-13 :: 9783527331482
ISBN: 3527331484
Erscheinungsjahr: 01.07.2012
Verlag: Wiley VCH Verlag GmbH
Gewicht: 842g
Seiten: 360
Sprache: Englisch
Sonstiges: Buch, 255x179x23 mm, 198 schwarz-weiße und 16 farbige Abbildungen, 30 Tabellen
Mehr von

Weitere Artikel von