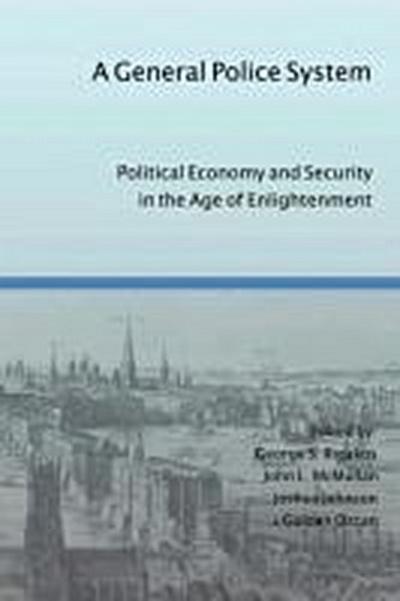 A General Police System
Political Economy and Security in the Age of Enlightenment
While contemporary inquiries into theoretical linkages between political economy and security are rare, the exploration of these connections formed the cornerstone of political, social and economic philosophy during the upheavals of post-feudal Europe.

"A General Police System", a term borrowed from the late eighteenth century thinker Patrick Colquhoun, examines the overlapping genealogies of commerce, security, surveillance and the problem of poverty in the works of foundational English and Continental thinkers of the 17th to early 19th centuries.

The authors thus revive the epic project of police and critically re-examine its drive to classify, regulate and control populations, providing a renewed materialist contribution toward a contemporary critique of security.
Autor: Joshua Johnson
ISBN-13 :: 9780981280707
ISBN: 0981280706
Erscheinungsjahr: 29.08.2009
Verlag: Red Quill Books
Gewicht: 460g
Seiten: 312
Sprache: Englisch
Sonstiges: Taschenbuch, 227x153x23 mm
Mehr von

Weitere Artikel von
Mehr zum Thema