Autor:
Ingrid Binder Hauck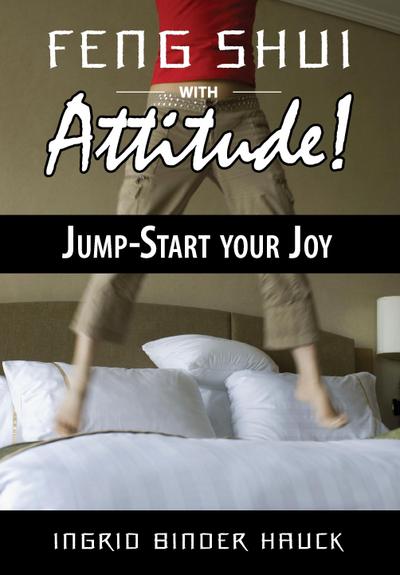 Feng Shui with Attitude! Jump-Start Your Joy
This book shows you how to create a more beautiful, uplifting environment that brings you home to your true self. You are the pivotal link in the energy equation that allows you to tap into nature's perfect earthly harmony and heaven's sublime metaphysical realms. Offering an enriched, holistic journey based on the timeless philosophy of Western Feng Shui, modern concepts and techniques embellish your surroundings and accessorize your inner decor. Feng Shui with Attitude! Jump-Start Your Joy incorporates emerging findings from quantum physics, energy medicine and psychology, and new spiritual pathways. Simple practical techniques revitalize, balance and beautify yourself and your home, lightening your load and lifting your spirit.
Along with true stories of ordinary people who have achieved extraordinary results through Environ-Mental Feng Shui,(TM) you'll discover:

6 STEPS TO ALIGNING YOUR HOME TO ACHIEVE YOUR DREAMS;

5 PATHS TO INNER HARMONY;

HOW TO FIND YOUR EMPOWERING PLACES; and

WHY AUSPICIOUS ATTITUDES ARE AS IMPORTANT AS AUSPICIOUS DIRECTIONS. WHICH ATTITUDES SET YOU UP FOR PROSPERITY, PEACE, PURPOSE, PASSION, AND JOY.

A must-have guidebook whether you're a Feng Shui novice, fan or master.
Autor: Ingrid Binder Hauck
ISBN-13 :: 9780981023106
ISBN: 098102310X
Erscheinungsjahr: 12.11.2008
Verlag: Room for Success Press
Gewicht: 420g
Seiten: 248
Sprache: Englisch
Sonstiges: Taschenbuch, 248x174x17 mm