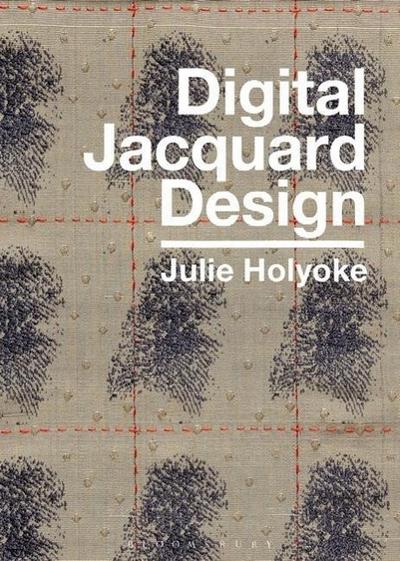 1
A beautiful resource for visual design, Digital Jacquard Design is an indispensable introduction and guide to the creative and technical processes required to produce Jacquard cloth today.
4
Acknowledgments and Abbreviations Introduction Part One: The Designer's Skill Set Visual Analysis: Identifying Contrasts Sample Analysis and Documentation: Structure and Design Weave Drafting Methods: Recording, Designing and Reading Weaves Part Two: Technology, Process, Technique Weave-patterning Technology in the Digital Era Design Process and Terminology, from Sketch to Card Figuring Techniques Part Three: Woven Structure, Design and the Jacquard Medium Weave Glossary, Choosing and Building Weaves, Evaluating Weaves Which Comes First: Technique or Design? Case Studies Notes Bibliography Contributors Photography and Illustrations Index
3
A practical resource on Jacquard design and weaving with digital technologies.

Autor: Julie Holyoke
Julie Holyoke is affiliated with the Lisio Foundation, Florence, Italy. A pioneer in the use of digital technologies for wovens, she has worked for three decades as an educator at universities and mills in Italy and beyond, while designing interiors and fashion textiles for both industrial and handwoven productions.
Autor: Julie Holyoke
ISBN-13 :: 9780857853455
ISBN: 0857853457
Erscheinungsjahr: 10.10.2013
Verlag: Bloomsbury Academic
Gewicht: 1286g
Seiten: 248
Sprache: Englisch
Sonstiges: Buch, 304x217x25 mm, 220 colour illustrations
Mehr von

Weitere Artikel von