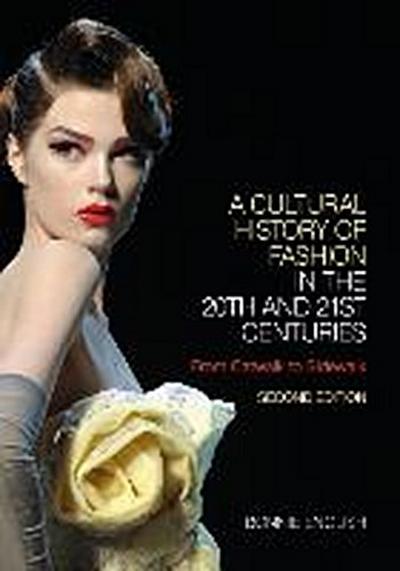 A Cultural History of Fashion in the 20th and 21st Centuries
From Catwalk to Sidewalk
1
Engaging, concise and highly accessible, this new edition of a bestselling text has been revised throughout and includes brand new sections reflecting recent developments and twice as many images.
4
Acknowledgements List Of Illustrations Preface To New Edition Introduction (Revised) The Interplay Of Commerce And Culture Before The First World War The Democratization Of Fashion In The 1920s: Machine Age Aesthetics Framing Fashion: The Artists Who Made Clothes Fashioning The American Body Postmodernism And Fashion Anti-Fashion Japanese Conceptual Fashion Globalization And E-Fashion Fashion And The Museum Changes In The Fashion Market: Late 20th To 21st Centuries Eco- Fashion And Sustainability Current Fashion: Where Is It Headed? Conclusion Notes Guide To Further Reading Bibliography
3
This 2nd edition has been fully revised and updated with additional chapters and more images. Essential reading for fashion students and those interested in fashion history.

Autor: Bonnie English
Bonnie English is Associate Professor in Art History & Theory at the Queensland College of Art, Griffith University, Brisbane, Australia.
Autor: Bonnie English
ISBN-13 :: 9780857851352
ISBN: 0857851357
Erscheinungsjahr: 28.03.2013
Verlag: Bloomsbury Academic
Gewicht: 763g
Seiten: 255
Sprache: Englisch
Auflage 13002, 2nd revised edition
Sonstiges: Taschenbuch, 244x167x30 mm, 61 black & white and 32 colour illustrations
Mehr von

Weitere Artikel von
Mehr zum Thema