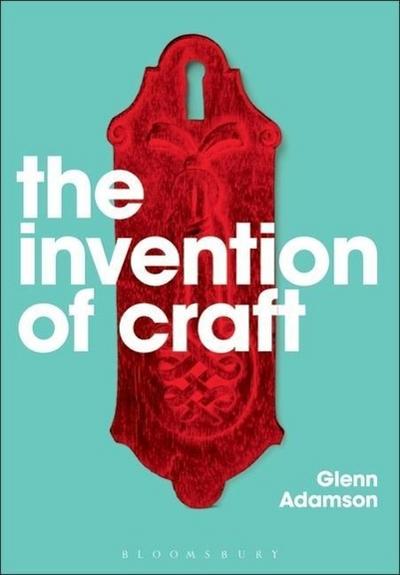 1
Glenn Adamson extends his ongoing theoretical discussion of skilled work back in time and across numerous disciplines, searching out the origins of modern craft. Locating its emergence in the period of the industrial revolution, he demonstrates how contemporary practice can be informed through the study of modern craft in its moment of invention.
4
The Invention of Craft Introduction Part One: Manipulation The Centre Holds The Carved and the Flat The Undisciplined Artisan Poor Plain and Paltry: The Decline of Carving The Cutting Edge The Hands of Others Part Two: Mystery The Age of the Reveal Porcelain: A Modern Arcanum Sleights of Hand An Elastic Age Explained Away: Craft and Cultural Improvement The Task of Re-Enchantment The New Arcanists Part Three: Mechanical All Things But A Self State of Nature Replication and the Industrial Artisan The Reproductive Continuum Analogue Practice In and Out of Touch Part Four: Memory Craft as Memory Work Dismantling Ruskin United and Industrious Affective Relations Stitches in Time Index
3
Explores the origins and history of modern crafts.

Autor: Glenn Adamson
Glenn Adamson is Head of Research at the Victoria & Albert Museum. He is also editor of The Craft Reader (Berg, 2009) and author of Thinking Through Craft (Berg, 2007).
Autor: Glenn Adamson
ISBN-13 :: 9780857850669
ISBN: 0857850660
Erscheinungsjahr: 28.02.2013
Verlag: Bloomsbury Academic
Gewicht: 647g
Seiten: 243
Sprache: Englisch
Sonstiges: Taschenbuch, 244x169x20 mm, 70 black & white & 16 colour illustrations
Mehr von

Weitere Artikel von
Mehr zum Thema