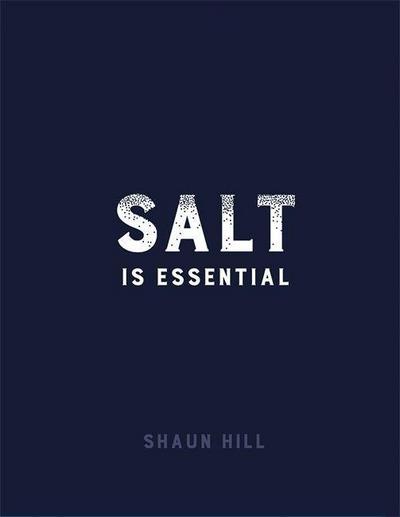 Salt is Essential
And Other Things I Have Learned from 50 Years at the Stove
1
Shaun Hill, in this engaging exploration of his 50 years as a chef, brings his wealth of experience to the table, sharing what he has learnt so that the home cook can create truly remarkable dishes.
3
An engaging exploration of Shaun Hill's 50 years as a chef. He does not shy away from controversy, covering everything from why local and seasonal are not necessarily indicators of quality, to why soy beans are best left for cattle feed.

Autor: Shaun Hill
Shaun Hill first came to international attention as head chef of the esteemed country house hotel Gidleigh Park. As chef-proprietor of the Michelin starred Merchant House in Ludlow he earned respect internationally, among chefs and diners alike, for his use of good ingredients and for the excellence of food served. The Merchant House was voted the 14th best restaurant in the world by chefs and restaurant critics in the Restaurant Magazine top 300 in 2003. Since The Merchant House closed its doors in 2005, Most recently Shaun has overseen the selection of food and wine at Fortnum & Mason's new restaurants. In 2006 he opened the Glasshouse Brasserie in Worcester and will be reopening the Walnut Tree in Abergavenny.
Autor: Shaun Hill
ISBN-13 :: 9780857833389
ISBN: 0857833383
Erscheinungsjahr: 13.10.2016
Verlag: Octopus Publishing Group
Gewicht: 881g
Seiten: 192
Sprache: Englisch
Sonstiges: Buch, 266x205x20 mm, Colour photography throughout