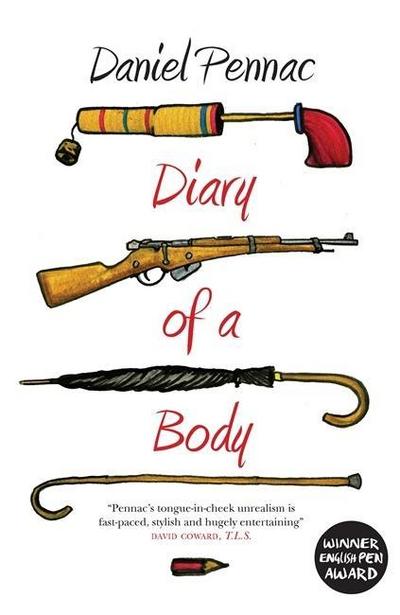 1
A French counterpart to Adrian Mole, by one of Europe's best-loved comic writers
3
A visceral, humorous progress from cradle to grave, told though telling attention to bodily functions. From a particularly humiliating accident at scout camp, to the final stages of terminal illness, Daniel Pennac's warm, witty and heart-breaking novel shows the rise and fall of an ordinary man, told through his observations of his own body. It is with damp eyes (not to mention underpants) that our narrator begins his diary, seeking through it to come to terms with the demoralising quirks of his fleshy confines. Through the joys and horrors of puberty to the triumphs of adolescence, we grow to love him through every growth, leak and wound, as he finds himself developing muscles, falling in love, and then leaving school to join the French Resistance. Yet, as ever, this is only half the story. As years pass and hairs grey, everything he took for granted begins to turn against him. Tackling taboo topics with honesty and charm, Pennac's wit remains sharp even as everything else begins to sag. This is a hugely original story of the most relatable of unlikely love stories: a human, and the body that defines him.

Autor: Daniel Pennac
ワbersetzung von: Alyson Waters
Daniel Pennac was born in 1944 in Morocco. He was a teacher before becoming a writer of books for children and a series of hugely successful humorous novels. A continued interest in education and social affairs led to his book The Rights of the Reader, and thereafter to School Blues, for which he won the Prix Renaudot.
Autor: Daniel Pennac
ISBN-13 :: 9780857052414
ISBN: 0857052411
Erscheinungsjahr: 04.02.2016
Verlag: Quercus Publishing Plc
Gewicht: 424g
Seiten: 320
Sprache: Englisch
Sonstiges: Taschenbuch, 233x149x27 mm