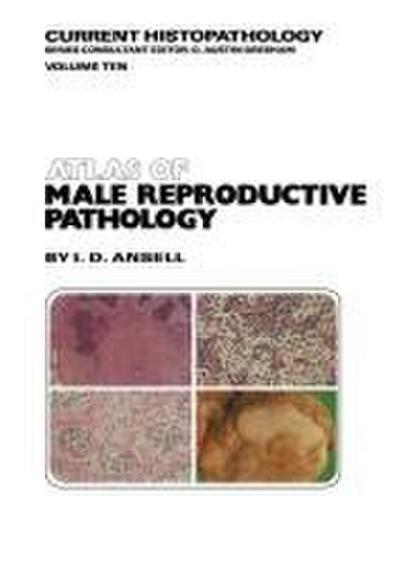 Atlas of Male Reproductive Pathology
4
1 Testis - embryology and normal structure.- 2 Testis - developmental abnormalities.- 3 Testicular biopsy.- 4 Testis - germ cell tumours - general considerations.- 5 Testis - seminoma.- 6 Testis - non-seminomatous germ cell tumours - 1.- 7 Testis - non-seminomatous germ cell tumours - 2.- 8 Testis - non-germ-cell tumours.- 9 Testis - inflammatory conditions.- 10 Epididymis.- 11 Vas and seminal vesicles.- 12 Prostate - normal and hyperplasia.- 13 Prostate - carcinoma.- 14 Prostate - rarer tumours.- 15 Prostate - inflammatory conditions.- 16 Penis, urethra and scrotum - benign conditions.- 17 Penis, urethra and scrotum - malignant conditions.
3
This atlas deals with conditions commonly encountered in the male genital tract. Whilst the majority of illustra­ tions are photomicrographs, photographs of macro­ scopic specimens are also used to illustrate important features in distinguishing different pathological con­ ditions. Special emphasis is placed on the small biopsy specimens obtained from prostate and testis in modern urological practice and the importance of clinico­ pathological co-operation in pathological practice is stressed. Recent advances in our knowledge of testicu­ lar tumours are discussed and illustrated. The text is not entirely descriptive and attempts to give an intellectual framework around which histopathological diagnosis in this field can be practised. A modest number of references are included; they have not been singled out as representing milestones in the development of our knowledge of these conditions - the choice has rather more centred upon recent reports from which a litera­ ture search can be mounted if required. The atlas in no way pretends to be an encyclopaedic reference of con­ ditions of the male genital tract but attempts to provide an up-to-date comprehensive discussion of the histo­ pathology of this system. Acknowledgements I am most grateful to Mr Keith Gordon for developing all the photomicrographs and to Mr Geoff Gilbert and his staff in the Audio-Visual Department of the City Hospital who took the majority of the macroscopic illustrations. I must particularly thank my secretary, Mrs Dorothy Clay­ ton, for typing and retyping my draft chapters and for deciphering my hieroglyphics.

Autor: I. D. Ansell
ISBN-13 :: 9780852003275
ISBN: 0852003277
Erscheinungsjahr: 31.07.1985
Verlag: Springer Netherlands
Gewicht: 510g
Seiten: 88
Sprache: Englisch
Auflage 1985
Sonstiges: Buch, 350x217x16 mm
Mehr von

Weitere Artikel von
Mehr zum Thema