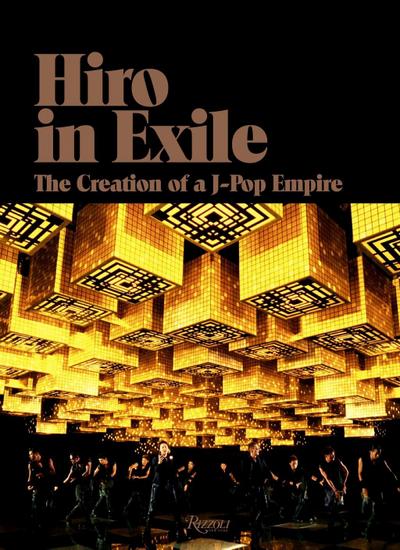 Hiro in Exile
The Creation of a J-Pop Empire
3
The first monograph on the achievements of Hiro of EXILE, one of the most influential figures in contemporary music and pop culture in Asia. With tours that pack 50,000-seat stadiums, the J-Pop band EXILE is one of the most popular bands on the planet. Founded as a six-man group in 1999 by Hiro Igarashi, now EXILE and its associated boy bands and singer-songwriters are platinum acts many times over, having sold more than twenty-five million records in Japan alone, and count Pharrell, A$AP Rocky, and Afrojack as collaborators. This lavishly illustrated book documents Hiro's empire, one of the most unique media and entertainment companies in Japan. Images of EXILE's innovative stadium tours, stage designs, and fashion photography will draw in Western readers, and offer a unique collectible for fans in Asia. The book emphasizes the engagement with fashion and its links to pop music, as it describes the rise of Hiro and EXILE as a force in streetwear-with collaborations with NIGO®, Mastermind, Adidas Originals, and Dr. Romanelli.

Autor: Hiro Igarashi, Verbal, Nigo
Hiro is a founding member of the bands J-Soul Brothers and EXILE and the president of LDH, an independent J-pop artist management and media company. VERBAL is the founding member of the multiplatinum electronic group M-FLO and the fashion brand AMBUSH. NIGO® is the founder of *A Bathing Ape® and Human Made.
Autor: Hiro Igarashi
ISBN-13 :: 9780847861613
ISBN: 0847861619
Erscheinungsjahr: 01.04.2018
Verlag: Rizzoli Universe Int. Pub
Gewicht: 1675g
Seiten: 272
Sprache: Englisch
Sonstiges: Buch, 304x219x30 mm, 75 color illustrations