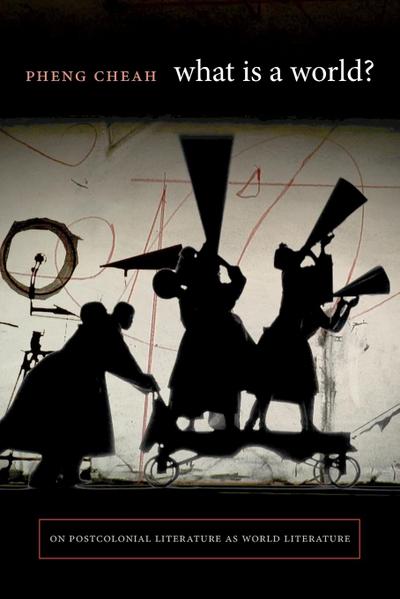 What Is a World?
Duke University Press
On Postcolonial Literature as World Literature
Acknowledgments  vii Introduction. Missed Encounters: Cosmopolitanism, World Literature, and Postcoloniality  1 Part I. The World of World in Literature in Question 1. The New World Literature: Literary Studies Discovers Globalization  23 2. The World According to Hegel: Culture and Power in World History  46 3. The World as Market: The Materialist Inversion of Spiritualist Models of the World 60 Part II. Worlding and Unworlding: Worldliness, Narrative, and "Literature" in Phenomenology and Deconstruction 4. Worlding: The Phenomenological Concept of Worldliness and the Loss of World in Modernity  95 5. The In-Between World: Anthropologizing the Force of Worlding  131 6. The Arriving World: The Inhuman Otherness of Time as Real Messianic Hope  161 Part III. Of Other Worlds to Come 7. Postcolonial Openings: How Postcolonial Literature Becomes World Literature  191 8. Projecting a Future World from the Memory of Precolonial Time  216 9. World Heritage Preservation and the Expropriation of Subaltern Worlds  246 10. Resisting Humanitarianization  278 Epilogue. Without Conclusion: Stories without End(s)  310 Notes  333 Bibliography  369 Index
In What Is a World? Pheng Cheah, a leading theorist of cosmopolitanism, offers the first critical consideration of world literature's cosmopolitan vocation.  Addressing the failure of recent theories of world literature to inquire about the meaning of world, Cheah articulates a normative theory of literature's world-making power by creatively synthesizing four philosophical accounts of the world as a temporal process: idealism, Marxist materialism, phenomenology, and deconstruction. Literature opens worlds, he provocatively suggests, because it is a force of receptivity. Cheah compellingly argues for postcolonial literature's exemplarity as world literature through readings of narrative fiction by Michelle Cliff, Amitav Ghosh, Nuruddin Farah, Ninotchka Rosca, and Timothy Mo that show how these texts open up new possibilities for remaking the world by negotiating with the inhuman force that gives time and deploying alternative temporalities to resist capitalist globalization.
Autor: Pheng Cheah
Pheng Cheah is Professor of Rhetoric and Chair of the Center for Southeast Asia Studies at the University of California, Berkeley. He is the author of Inhuman Conditions: On Cosmopolitanism and Human Rights and Spectral Nationality: Passages of Freedom from Kant to Postcolonial Literatures of Liberation.
Autor: Pheng Cheah
ISBN-13 :: 9780822360926
ISBN: 0822360926
Erscheinungsjahr: 01.01.2016
Verlag: Combined Academic Publ.
Gewicht: 597g
Seiten: 397
Sprache: Englisch
Sonstiges: Buch, 228x151x27 mm
Mehr von

Weitere Artikel von
Mehr zum Thema