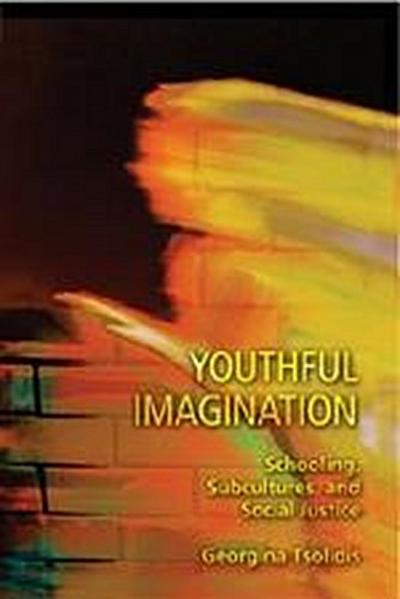 Youthful Imagination
34, Adolescent Cultures, School and Society
Schooling, Subcultures, and Social Justice
Exklusives Verkaufsrecht für: Gesamte Welt.
How do students imagine their futures, and what strategies do they adopt at school to bridge the gap between where they are and where they want to be? This book is concerned with student identities and how they facilitate students' aspirations. Understanding identity as fluid, Georgina Tsolidis explores how students, through various subcultures, manoeuvre themselves through a public school established to help them succeed. She argues that such schools are both a privilege and a burden. Through nontraditional ethnography, Tsolidis provides evocative insights that enliven contemporary theoretical debates. This book is suitable for teachers, student teachers, and academics.
Autor: Georgina Tsolidis
The Author: Georgina Tsolidis is Associate Professor with the Faculty of Education at Monash University, Australia. She has a Bachelor of Arts, Diploma of Education, Bachelor of Education, and Doctor of Philosophy in Education. Her areas of interest include identity, difference, and schooling.
Autor: Georgina Tsolidis
ISBN-13 :: 9780820468341
ISBN: 0820468347
Erscheinungsjahr: 09.06.2006
Verlag: Lang, Peter
Gewicht: 305g
Seiten: 203
Sprache: Englisch
Sonstiges: Taschenbuch, 230x151x14 mm, illustrations