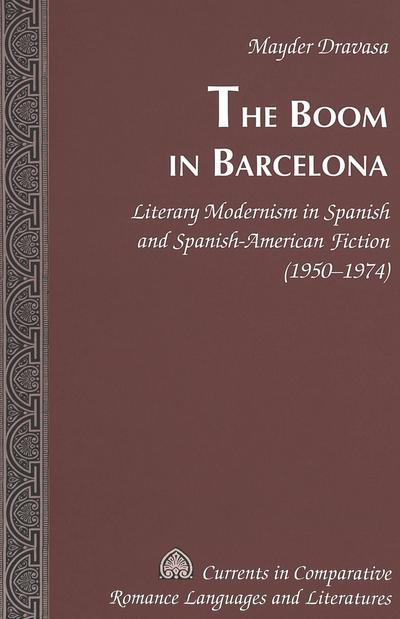 The Boom in Barcelona
130, Currents in Comparative Romance Languages and Literatures
Literary Modernism in Spanish and Spanish-American Fiction (1950-1974)
Exklusives Verkaufsrecht für: Gesamte Welt.
The Boom is the socio-literary movement that brought the Latin American writers Mario Vargas Llosa, Gabriel García Márquez, Carlos Fuentes, and Julio Cortázar and the Spanish writer Juan Goytisolo to fame during the 1960s. Prior studies of the Boom have essentially focused on the characteristics of the movement in Latin America and have been interested mainly in the originality or literary experimentalism of the Boom, in which these studies mirrored the ideals of the Cuban revolution. This groundbreaking book presents a history of the Boom in Spain as well as in Latin America and critiques the myth of originality of the Boom, which is only conventional inside the parameters of literary modernism. With this new perspective, the Boom appears as a manifestation of literary modernism, which repeats the history of the European avant-gardes of the second decade of the twentieth century.
Autor: Mayder Dravasa
The Author: Mayder Dravasa received her Ph.D. in Spanish-American literature at Yale University. She has taught at various institutions in the eastern United States, including Middlebury College in Middlebury, Vermont, and Tufts University in Medford, Massachusetts. She has published articles on the Boom in Spanish-American literature, on Juan Goytisolo, and on Gabriel García Márquez.
Autor: Mayder Dravasa
ISBN-13 :: 9780820468273
ISBN: 0820468274
Erscheinungsjahr: 06.06.2005
Verlag: Lang, Peter
Gewicht: 450g
Seiten: 195
Sprache: Englisch
Sonstiges: Buch, 236x156x20 mm
Mehr von

Weitere Artikel von