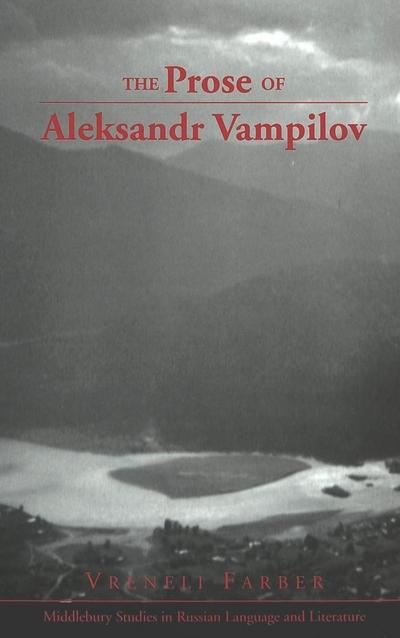 The Prose of Aleksandr Vampilov
Exklusives Verkaufsrecht für: Gesamte Welt.
Although Russian and Western critics have recognized Aleksandr Vampilov's (1937-1972) significance as a leading playwright in the Soviet Union in the 1960s and 1970s, they have virtually ignored his prose fiction, which elucidated and determined the nature of his drama. A talented writer, many of his short stories anticipated the independence and experimentation of the «youth prose» of the 1960s. By focusing primarily on the younger generation and their personal feelings and inner turmoils, Vampilov played a role in introducing a new, more intimate theme into Soviet literature. With his apolitical stance and stylistic creativity he challenged the dominance of Socialist Realism and confronted taboo topical issues. While firmly grounded in the reality of his day, Vampilov's short stories have a timeless and universal quality.
Autor: Vreneli Farber
The Author: Vreneli Farber is Associate Professor of Russian and Director of Russian Studies at Oregon State University, Corvallis. A frequent traveler to Russia, she received her Ph.D. in Russian literature from Indiana University, Bloomington. Dr. Farber is the author of The Playwright Aleksandr Vampilov: An Ironic Observer (Peter Lang, 2001) and of articles on twentieth-century Russian drama and theater.
Autor: Vreneli Farber
ISBN-13 :: 9780820468136
ISBN: 0820468134
Erscheinungsjahr: 15.09.2003
Verlag: Lang, Peter
Gewicht: 389g
Seiten: 189
Sprache: Englisch
Sonstiges: Taschenbuch, 236x156x17 mm
Mehr von

Weitere Artikel von