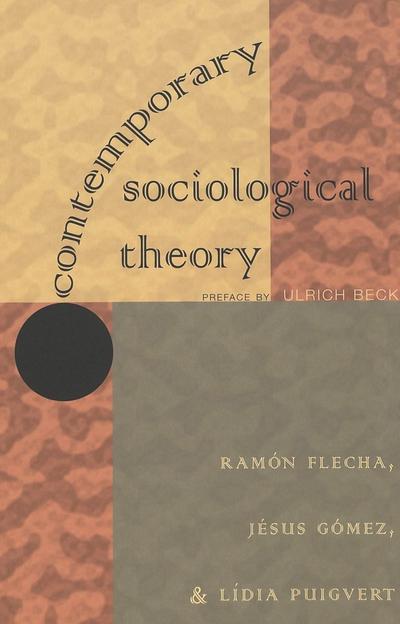 Contemporary Sociological Theory
250, Counterpoints: Studies in the Postmodern Theory of Education
Exklusives Verkaufsrecht für: Gesamte Welt.
Contemporary Sociological Theory is an atypical book, in that it is the expression of a sociology that is oriented toward praxis as well as being active. It combines rigorous research with facts, including the intention for a dialogical utopia. Is something like this possible? - the professional sociologist asks, smiling mockingly, denying the possibility. But this broad intention is presented in the book, joining theory with critique and empirical research with praxis, in such a charming way that it grabs its readers and captures them under its spell. To whom is this book addressed? Clearly it is to sociology students, but it also has the objective of reaching those who do not plan on studying sociology. It is especially appropriate for social movements, which the book tries to involve in a theoretical dialogue, to be used to strengthen their daily struggles. If it were true that social movements need more theory in order to increase their capacity for political action, this book would imply an essential conclusion to this end. (From the Preface by Ulrich Beck)
Autor: Ramón Flecha, Jésus Gómez, Lídia Puigvert
The Authors: Ramón Flecha is Professor of Sociological Theory at the University of Barcelona. He has published Critical Education in the New Information Age co-authored with Manuel Castells, Paulo Freire, Henry A. Giroux, Donaldo Macedo, and Paul Willis. Jésus Gómez is a sociologist and Associate Professor of Educational Research Methods at the University of Barcelona. Lídia Puigvert is Associate Professor of Sociological Theory and Women's Studies at the University of Barcelona. She has recently published Women and Social Transformation, co-authored with Elisabeth Beck-Gernsheim and Judith Butler.
Autor: Ramón Flecha
ISBN-13 :: 9780820467955
ISBN: 0820467952
Erscheinungsjahr: 04.08.2003
Verlag: Lang, Peter
Gewicht: 234g
Seiten: 148
Sprache: Englisch
Sonstiges: Taschenbuch, 228x151x10 mm
Mehr von

Weitere Artikel von
Mehr zum Thema