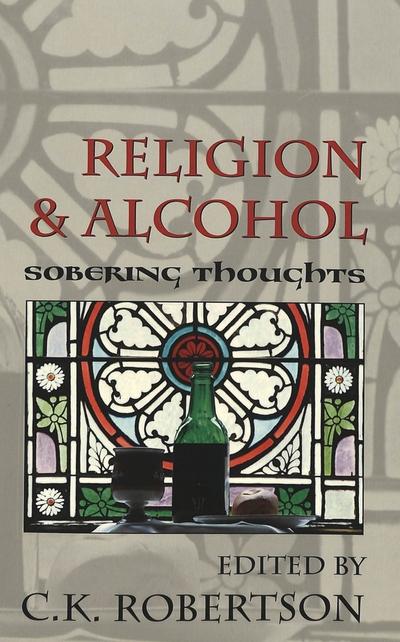 Religion and Alcohol
Sobering Thoughts
Exklusives Verkaufsrecht für: Gesamte Welt.
Contents: C. K. Robertson: Mixed Drinks or Mixed Messages? An Introduction - James McGrath: «A Glutton and a Drunkard»: What Would Jesus Drink? - B. J. Oropeza: Wine and the Lord's Supper in the Gospels, Paul, and Today - Teresa Blythe: The Collar and the Bottle: Film Portrayals of Drinking Clergy - Arthur James Powell: Only in Paradise: Alcohol and Islam - John W. Gamble: In the Presence of the Divine: The Use of Hallucinogens in Religious Practice - Deborah Vess: Monastic Moonshine: Alcohol in the Middle Ages - Gregory Pepetone: The Spirits of Christmas: Christian Conviviality in the Age of Dickens - Gary L. Abbott, Sr.: Southern Comfort: Indulgence and Abstinence in the South - C. K. Robertson: Recovering Religion: The Complex Legacy of Alcoholics Anonymous - Michael Rusk: Ecstasy and Horror: A Spirituality of Drinking - C. K. Robertson: Conclusion: Shaken and Stirred.
Religion and Alcohol: Sobering Thoughts is an intriguing and thought-provoking collection of ten essays divided into two main parts. The first part focuses on the use or prohibition of alcohol in various religious traditions, with chapters exploring the Christian New Testament, Judaism, Islam, Hinduism, and tribal religions. The second half of the book considers alcohol in its historical context, with chapters examining drinking in medieval monasticism, Victorian England, the American South, and films, as well as the influence of movements such as Alcoholics Anonymous.
Editiert von: C. K. Robertson
The Editor: C. K. Robertson is an Episcopal priest and part-time Professor of Ethics and Communications at Georgia College & State University. A Fellow of the Episcopal Church Foundation, he holds a Ph.D. in theology from Durham University, England, and serves on the Advisory Board for Film Clips, Inc. Dr. Robertson is seen weekly on the Hallmark Channel program Day 1, and he is the author of Conflict in Corinth: Redefining the System (Peter Lang, 2001), The Kerygma of Billy Graham, and Barnabas: A Model for Holistic Stewardship, as well as editor of Religion as Entertainment (Peter Lang, 2002). He lives with his wife and three children in Georgia.
Autor: C. K. Robertson
ISBN-13 :: 9780820467931
ISBN: 0820467936
Erscheinungsjahr: 27.04.2004
Verlag: Lang, Peter
Gewicht: 373g
Seiten: 262
Sprache: Englisch
Sonstiges: Taschenbuch, 228x153x17 mm