Autor:
Theodore F. Sheckels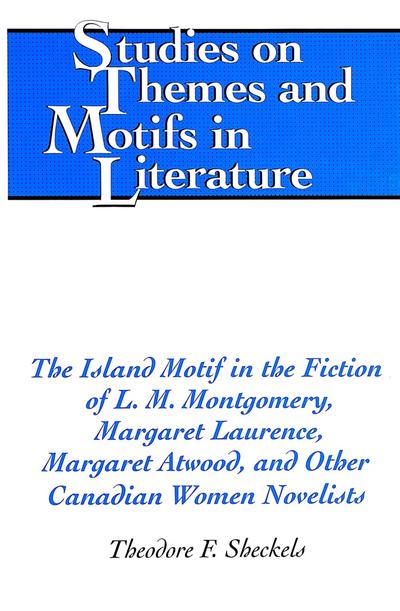 The Island Motif in the Fiction of L. M. Montgomery, Margaret Laurence, Margaret Atwood, and Other Canadian Women Novelists
68, Studies on Themes and Motifs in Literature
Exklusives Verkaufsrecht für: Gesamte Welt.
Islands, both literal and figurative, recur in fiction authored by many prominent Canadian women writers. Using a critical lens based on Northrop Frye and Julia Kristeva, this book closely examines fourteen novels by eight twentieth-century authors, emphasizing works by L. M. Montgomery, Margaret Laurence, and Margaret Atwood. Several of the novels, such as Montgomery's Anne of Green Gables, Laurence's A Jest of God and The Diviners, Atwood's Surfacing and Bodily Harm, Alice Munro's The Lives of Girls and Women, and Gabrielle Roy's The Tin Flute, are among Canada's most well-known. Some of the works discussed present the island as a redemptive retreat, but in most cases the island's role is ambiguous, ranging from a temporary respite from life's pressures to a nightmarish trap.
Autor: Theodore F. Sheckels
The Author: Theodore F. Sheckels is Professor of English and Communication at Randolph-Macon College. He holds a Ph.D. from the Pennsylvania State University. He is the author of Debating: Applied Rhetorical Theory; The Lion on the Freeway: A Thematic Introduction to Contemporary South African Literature in English (Peter Lang, 1996); When Congress Debates: A Bakhtinian Paradigm; and Celluloid Heroes Down Under: Australian Cinema, 1970-2000, as well as articles in literature and communication journals.
Autor: Theodore F. Sheckels
ISBN-13 :: 9780820467924
ISBN: 0820467928
Erscheinungsjahr: 24.09.2003
Verlag: Lang, Peter
Gewicht: 425g
Seiten: 206
Sprache: Englisch
Sonstiges: Buch, 235x159x19 mm
Mehr von

Weitere Artikel von