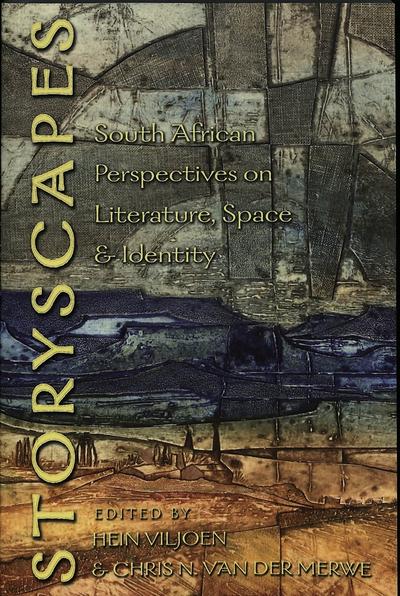 Storyscapes
South African Perspectives on Literature, Space and Identity
Exklusives Verkaufsrecht für: Gesamte Welt.
Contents: Hein Viljoen/Minnie Lewis/Chris N. van der Merwe: Introduction: Learning about Space - and about Ourselves - Willie Burger: Listening to the Voices: Narrative and Identity in the Work of Karel Schoeman - Heilna du Plooy: To Belong or Not to Belong - Annette L. Combrink: External Events and Internal Reality: Fugard's Construction of (Afrikaner) Identity in the Plays of the Nineties - Marita Wenzel: The Latin American Connection: History, Memory and Stories in Novels by Isabel Allende and André Brink - Marianne Dircksen: Myth and Identity - Hein Viljoen: Land, Space, Identity: The Literary Construction of Space in Three Afrikaans Farm Novels - Chris N. van der Merwe: When Outsiders Meet: Boerneef and A.H.M. Scholtz - Louise Viljoen: Civilization and Wilderness: Colonial Spatial Binaries and the Construction of Contemporary South African Identity in André Brink's An Instant in the Wind and Kirby van der Merwe's Klapperhaar slaap nooit stil nie (One Can Never Sleep Quietly on a Coir Mattress) - Minnie Lewis: The Construction of «Colored» Space and Identity in Dido's 'n Stringetjie blou krale (A String of Blue Beads) - Rien T. Segers: The Underestimated Strength of Cultural Identity: The Search for Cultural Specificity between Localizing and Globalizing Tendencies.
In Storyscapes we listen carefully to what South African writers reveal about themselves and their relations to South African space since the democratic transition of 1994. One main focus is the power of stories to uncover contradictory processes and investments of identity and to point readers toward a more meaningful life. Another main focus is the complexities of the post-colonial understanding of South African land, landscape, and space. Space in relation to race, class, and gender identity figures prominently in analyses and comparisons of diverse South African texts, such as Breyten Breytenbach's Dog Heart, André Brink's Imaginings of Sand, as well as the important South African subgenre of the farm novel. Questions of black or hybrid identity are highlighted by confronting older texts with new ones by black and women writers such as A.H.M. Scholtz and E.K.M. Dido. These texts - and a number of Afrikaans texts that are less well-known in the English-speaking world - are set in the wider frameworks of postcolonial criticism and global issues of cultural identity.
Editiert von: Hein Viljoen, Chris N. van der Merwe
The Editors: Hein Viljoen is Professor of Afrikaans and Dutch Literature at the Potchefstroom University for Christian Higher Education (South Africa), where he received his Ph.D. with a dissertation on a comparative study of three South African novels using a systems approach. He has published widely on Afrikaans literature and literary theory, including a volume on methodology and representation and an introduction to literary theory (with Chris N. van der Merwe). Chris N. van der Merwe is Associate Professor of Afrikaans and Dutch Literature at the University of Cape Town, and a well-known Afrikaans literary critic. He passed his doctoral examination cum laude at the University of Utrecht (Netherlands) and obtained his Ph.D. at the Rand Afrikaans University (Johannesburg, South Africa) with a dissertation on the Flemish poet and playwright Hugo Claus. He has published widely on Afrikaans literature, including Breaking Barriers - Stereotypes and the Changing of Values in Afrikaans Writing, 1875-1990 (1994) and Strangely Familiar - South African Narratives on Town and Countryside (2001), which he edited.
Autor: Hein Viljoen
ISBN-13 :: 9780820467894
ISBN: 0820467898
Erscheinungsjahr: 25.03.2004
Verlag: Lang, Peter
Gewicht: 302g
Seiten: 200
Sprache: Englisch
Sonstiges: Taschenbuch, 229x154x18 mm