Autor:
Daniel H. Perlstein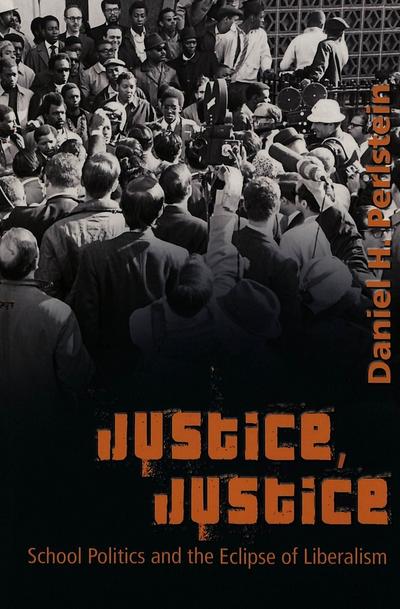 Justice, Justice
School Politics and the Eclipse of Liberalism
Exklusives Verkaufsrecht für: Gesamte Welt.
In 1968, a bitter struggle broke out between white New York City teacher unionists and black community organizers over efforts to create community control of the city's schools. The New York conflict reverberated across the United States, calling into question the possibility of creating equitable schools and cementing racial antagonism at the center of American politics. A path-breaking study of teacher organizing, civil rights movement activism, and urban education, Justice, Justice: School Politics and the Eclipse of Liberalism recounts how teachers' and activists' ideals shaped the school crisis and placed them at the epicenter of America's racial conflict. Taking into account much of twentieth-century American history to uncover the roots of the school conflict, this book illuminates the dilemmas and hopes that continue to shape urban schools.
Autor: Daniel H. Perlstein
The Author: Daniel H. Perlstein is a historian at the Graduate School of Education, University of California, Berkeley. After working as a high school teacher and teachers union activist in New York City, he attended Stanford University, where he received his Ph.D. in history and education. He is the author of numerous scholarly works examining the interplay of social inequalities and democratic aspirations in the history of American educational politics and practices.
Autor: Daniel H. Perlstein
ISBN-13 :: 9780820467870
ISBN: 0820467871
Erscheinungsjahr: 19.07.2004
Verlag: Lang, Peter
Gewicht: 317g
Seiten: 218
Sprache: Englisch
Auflage New
Sonstiges: Taschenbuch, 228x151x15 mm
Mehr von

Weitere Artikel von