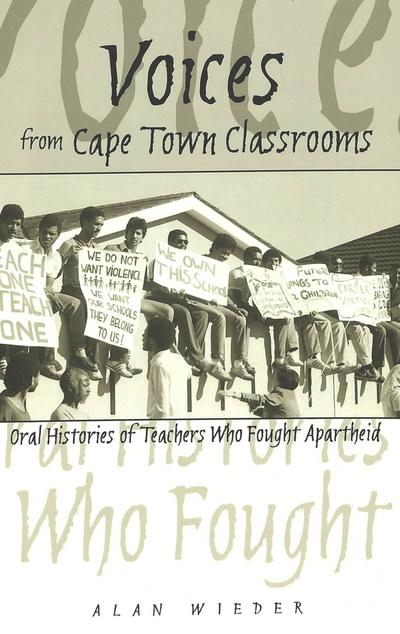 Voices from Cape Town Classrooms
39, History of Schools and Schooling
Oral Histories of Teachers Who Fought Apartheid
Exklusives Verkaufsrecht für: Gesamte Welt.
This book captures the oral histories of twenty South African teachers who connected pedagogy and politics to fight against the apartheid regime. Teaching in so-called Coloured schools, these «teachers with the fighting spirit» stressed nonracialism and democracy in their work with students. Though their lives were deeply affected by apartheid, it never stole their hearts, minds, or souls. Their work helped lead to the election of Nelson Mandela as the first democratic leader of South Africa in 1994.
Autor: Alan Wieder
The Author: Alan Wieder is an oral historian who teaches at the University of South Carolina. He has done oral history work on school desegregation in New Orleans and is the author of Race and Education: Narrative Essays, Oral Histories, and Documentary Photography (Peter Lang, 1996). This book is part of his ongoing oral history project with South African teachers.
Autor: Alan Wieder
ISBN-13 :: 9780820467689
ISBN: 0820467685
Erscheinungsjahr: 30.06.2003
Verlag: Lang, Peter
Gewicht: 275g
Seiten: 181
Sprache: Englisch
Sonstiges: Taschenbuch, 230x154x13 mm
Mehr von

Weitere Artikel von