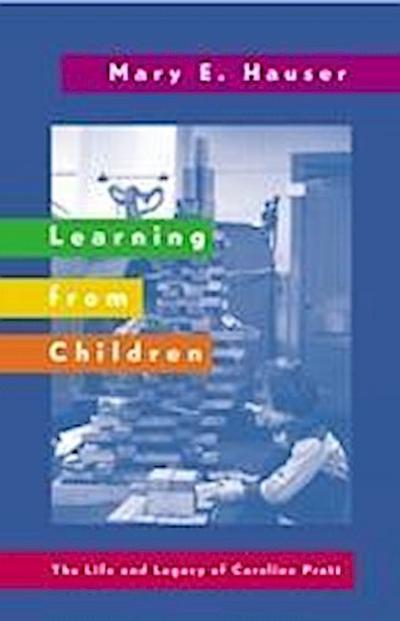 Learning from Children
The Life and Legacy of Caroline Pratt
Exklusives Verkaufsrecht für: Gesamte Welt.
This is the first published biography of Caroline Pratt, an innovative progressive educator who founded the City and Country School in Greenwich Village, New York, in 1914. It provides a feminist analysis of Pratt's life and work that adds a new dimension to our appreciation of her contributions to progressive education. Learning from Children also shows how an analysis of Pratt's work can inform our understanding of current critical issues in educational policy and practice. Caroline Pratt's story will enliven courses on history of education, foundations of early childhood education, and women's history topics.

Autor: Mary E. Hauser
The Author: Mary E. Hauser is Professor of Education in the Interdisciplinary Studies in Curriculum and Instruction Department at National-Louis University. She received her Ph.D. in educational psychology/early childhood from the University of California-Santa Barbara. Her research interests concentrate on the sociocultural context of education. The co-editor of Intersections: Feminisms/Early Childhoods (Peter Lang, 1998) and co-author of Personalizing Culture through Anthropological Perspectives (1999), Hauser is also the author of various book chapters and journal articles.
Autor: Mary E. Hauser
ISBN-13 :: 9780820467511
ISBN: 0820467510
Erscheinungsjahr: 15.09.2006
Verlag: Lang, Peter
Gewicht: 268g
Seiten: 170
Sprache: Englisch
Sonstiges: Taschenbuch, 226x153x12 mm, 15 fig.
Mehr von

Weitere Artikel von