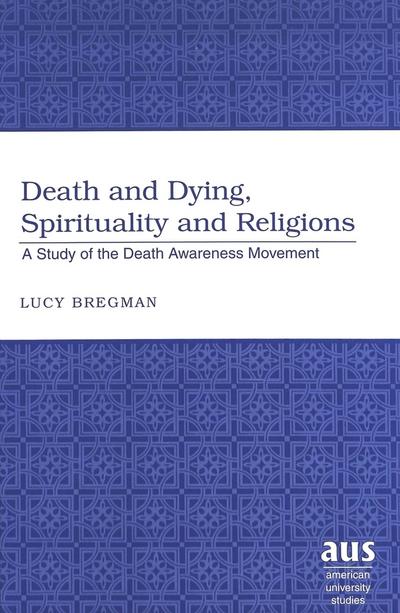 Death and Dying, Spirituality and Religions
228, American University Studies Series 7: Theology and Religion
A Study of the Death Awareness Movement
Exklusives Verkaufsrecht für: Gesamte Welt.
The death awareness movement provides a new language for speaking about death and dying by stressing death, dying and bereavement as meaningful human experiences beyond their medical context. This movement appears secular and detached from religion, although its advocates embrace spirituality. However, is this separation from religion realistic? Death and Dying, Spirituality and Religions refutes that view and undermines the popular opposition between spirituality and religion. The death awareness movement is deeply indebted to popular Christianity, Judaism and Buddhism, as well as tribal religions for their ideas and images. Urging a thoughtful theological response, this book illustrates how such diverse religious legacies contribute to contemporary views of death and dying.
Autor: Lucy Bregman
The Author: Professor of Religion at Temple University in Philadelphia, Lucy Bregman earned her Ph.D. in religion and psychological studies at the University of Chicago Divinity School. Her publications include Death in the Midst of Life: Perspectives on Death from Christianity and Depth Psychology; Beyond Silence and Denial: Death and Dying Reconsidered; and First Person Mortal: Personal Narratives of Death, Dying and Grief (co-authored with Sara Thiermann).
Autor: Lucy Bregman
ISBN-13 :: 9780820467290
ISBN: 0820467294
Erscheinungsjahr: 12.06.2003
Verlag: Lang, Peter
Gewicht: 485g
Seiten: 251
Sprache: Englisch
Sonstiges: Buch, 236x156x20 mm, illustrations
Mehr von

Weitere Artikel von