Autor:
Patricia Randolph Leigh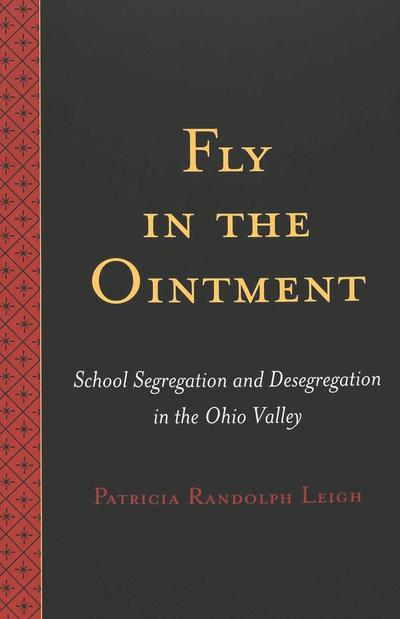 Fly in the Ointment
School Segregation and Desegregation in the Ohio Valley
Exklusives Verkaufsrecht für: Gesamte Welt.
Fly in the Ointment chronicles the history of two school districts in the Upper Mill Creek (Ohio) Valley of the Greater Cincinnati Metropolitan area. The creation of both the black Lincoln Heights School District and the predominately white Princeton School District in the 1950s is a history of segregation while the merger of these two districts in the 1970s - close to twenty years after their formation - tells a unique story of desegregation. The author uses various methodologies to provide an accurate account from different perspectives of school segregation and desegregation in a specific region of the country. Fly in the Ointment combines «fictional» storytelling - an approach supported by critical race theory - with historical and interview data to tell a complete narrative, including important yet often unheard voices. The story of the Lincoln Heights School District and the Princeton School District illuminates the political, social, economic, and, of course, racial factors that led to their separation and union.
Autor: Patricia Randolph Leigh
The Author: Patricia Randolph Leigh is Associate Professor of Curriculum and Instruction at Iowa State University (ISU). She received her doctorate in curriculum and instructional technology from ISU and teaches courses in instructional technology, educational foundations, and multicultural education. Dr. Leigh's research scholarship focuses on the equality of educational opportunities historically afforded underserved children and looks at the impact that economic discrimination and residential segregation has had upon their public schooling.
Autor: Patricia Randolph Leigh
ISBN-13 :: 9780820467122
ISBN: 082046712X
Erscheinungsjahr: 19.11.2004
Verlag: Lang, Peter
Gewicht: 267g
Seiten: 173
Sprache: Englisch
Sonstiges: Taschenbuch, 228x154x13 mm, num. fig. and tables
Mehr von

Weitere Artikel von