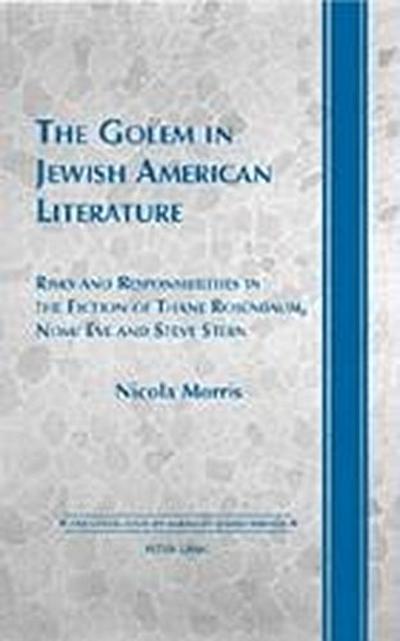 The Golem in Jewish American Literature
Risks and Responsibilities in the Fiction of Thane Rosenbaum, Nomi Eve and Steve Stern
Exklusives Verkaufsrecht für: Gesamte Welt.
The Golem in Jewish American Literature explores the golem in the fiction of Thane Rosenbaum, Nomi Eve and Steve Stern as well as writers such as Michael Chabon. Nicola Morris sees this clay humanoid, created in Jewish legend for practical and spiritual purposes, as a metaphor for power and powerlessness and for the complexities and responsibilities surrounding the act of creation. Further, she employs the golem figure as a device to examine the problematic Holocaust representation in the second generation, the uncertain boundaries between fiction and historiography, the ethics of intertextuality and the writer's responsibility to literary, folkloric and oral sources. Morris concludes with an impassioned plea for the responsible uses of power, technology and language.
Autor: Nicola Morris
The Author: Nicola Morris teaches in Goddard College's Master of Fine Arts in Creative Writing Program and in the State University of New York College at Cortland's English Department. She received her Ph.D. in English from Binghamton University, State University of New York. Morris has published criticism, essays, poems and stories in literary and professional journals and anthologies.
Autor: Nicola Morris
ISBN-13 :: 9780820463841
ISBN: 0820463841
Erscheinungsjahr: 23.08.2007
Verlag: Lang, Peter
Gewicht: 437g
Seiten: 147
Sprache: Englisch
Sonstiges: Buch, 236x154x17 mm
Mehr von

Weitere Artikel von