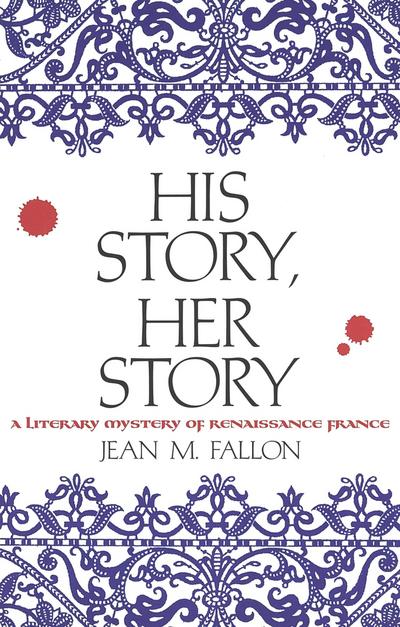 His Story, Her Story
A Literary Mystery of Renaissance France
Exklusives Verkaufsrecht für: Gesamte Welt.
In 1577 France a prominent member of the court of King Henri III murdered his wife under mysterious circumstances. Shortly afterward a group of anonymous poems written about the murder circulated in print. Seven years later, one of those poems, an enigmatic sonnet, appeared on the final page of a controversial edition of poems by the well-known French author, Pierre de Ronsard. Because that edition has been considered unauthorized throughout the years, the mysterious sonnet has rarely been read or examined. This book proposes attributing authorship of the sonnet to Ronsard by investigating numerous historical figures and events associated with the sonnet, the contested, controversial edition of the poems, and the life of the poet himself. Calling attention to a fascinating poem, a turbulent society as well as to forgotten voices by combining intelligent speculation with historical data, His Story, Her Story reopens a literary mystery that has been neglected for centuries.
Autor: Jean M. Fallon
The Author: Jean M. Fallon is Associate Professor of French in the Department of Modern Languages at Hollins University in Roanoke, Virginia. She received her Ph.D. in French language and literature from the University of Virginia. She has published articles on both French literature and foreign language pedagogy in professional journals, and she is the author of Voice and Vision in Ronsard's 'Les Sonnets pour Helene' (Peter Lang, 1993).
Autor: Jean M. Fallon
ISBN-13 :: 9780820462493
ISBN: 0820462497
Erscheinungsjahr: 21.05.2003
Verlag: Lang, Peter
Gewicht: 437g
Seiten: 200
Sprache: Englisch
Sonstiges: Buch, 237x161x18 mm
Mehr von

Weitere Artikel von