Autor:
Bernard R. Périssé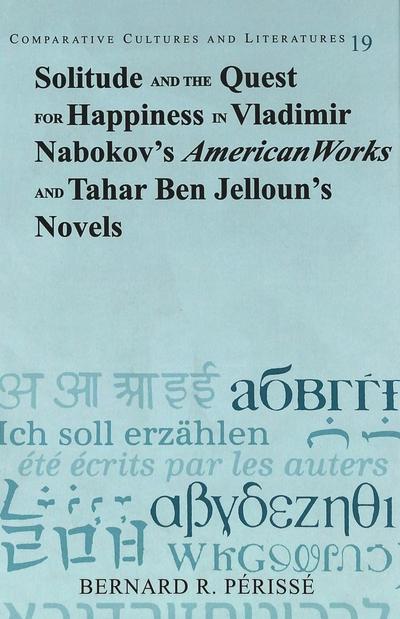 Solitude and the Quest for Happiness in Vladimir Nabokov's American Works and Tahar Ben Jelloun's Novels
Exklusives Verkaufsrecht für: Gesamte Welt.
Not only do the two writers discussed in this book both display exceptional artistic ability to express their thoughts in a foreign language (neither English in Vladimir Nabokov's case, nor French in Tahar Ben Jelloun's, is the author's native tongue) but these two writers share many other concerns. Both deal with the theme of alienation in its various manifestations: immigration; the moral solitude of common or upright individuals; madness and other irrational behaviors; and women's condition in society. The quest for happiness is at the core of Nabokov's and Ben Jelloun's respective works, but the solutions proposed by these two novelists highlight important differences regarding their views of life.
Autor: Bernard R. Périssé
The Author: After receiving his «Licence d'Anglais» and his M.A. in American literature from the University of Poitiers, France, Bernard R. Périssé, Assistant Professor of English at Nihon University, Japan, also obtained his M.A. in French literature, and his Ph.D. in English at Kent State University, Ohio. He has published and is currently writing articles on French, American, and comparative literature.
Autor: Bernard R. Périssé
ISBN-13 :: 9780820462240
ISBN: 0820462241
Erscheinungsjahr: 15.09.2003
Verlag: Lang, Peter
Gewicht: 337g
Seiten: 190
Sprache: Englisch
Sonstiges: Taschenbuch, 228x151x15 mm
Mehr von

Weitere Artikel von