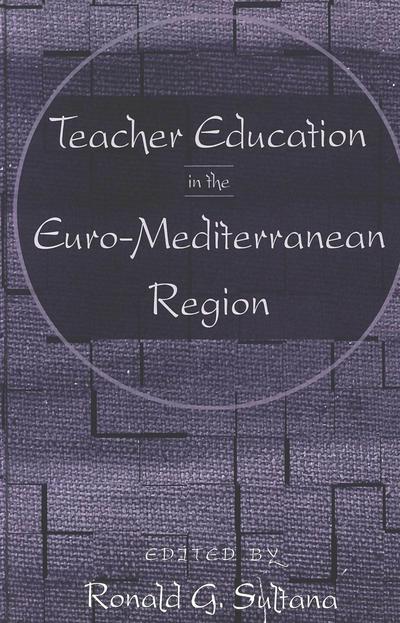 Teacher Education in the Euro-Mediterranean Region
Exklusives Verkaufsrecht für: Gesamte Welt.
Contents: Ronald G. Sultana: Preface: Preparing Teachers for Tomorrow's Schools: Challenges for the Euro-Mediterranean Region - Samir Ahmad Jarrar: Teacher Education in the Arab World: the Key to the 21st Century - Zana Lita: Teacher Education in Albania: History and Current Issues - sime Pilic: The Education of Teachers in a Post-Socialist Society: the Case of Croatia - Constantinos P. Constantinou: Preparing Cypriot Teachers for Cognitive Coaching: the Case of Physics and other Sciences - Vasilis Koulaidis/Kostas Dimopoulos: Educating Teachers for Scientific Literacy in Greece - Ruth Zuzovsky: Educating toward Peaceful Coexistence: a Challenge to Pre-Service Teacher Education in Israel - Ibrahim Al-Momani: Changing Pre-Service Practices: a Study of Jordanian Science Teachers - Ihsan Fathallah: Towards the Improvement of Practice Teaching in Lebanon: Educating Today's Teachers for the 21st Century - Ronald G. Sultana: Teacher Education in Malta: National Agendas and the Reform Process - Musa Khaldi/Nader Wahbeh: Teacher Education in Palestine: Understanding Teachers' Realities and Development through Action Research - Cveta RazdevSek-Pucko/Mojca Pecek: Teacher Training in Slovenia: Between Academic Autonomy and Professional Competence - Maria Villanueva: European Integration, Social Change and New Challenges in the Training of Teachers in Spain: More Questions than Answers - Ayatollah Labadi: Pre-service Training for EFL Teachers in Tunisia: a Needs Analysis - Ali Yildirim/Ahmet Ok: Alternative Teacher Certification in Turkey: Problems and Issues.
Teacher Education in the Euro-Mediterranean Region considers teacher education provision in a number of Euro-Mediterranean countries and territories. Although each state in the region has its own particular challenges to meet, this book identifies and discusses the common concerns that result from the process of transition and change that each country is presently experiencing. Key issues and challenges are outlined, and strategies are developed and proposed with a view to ensuring quality provision. In particular, the necessity of reforming the training of tomorrow's teachers in order to facilitate a transformation in primary-and secondary-level schooling is highlighted.
Editiert von: Ronald G. Sultana
The Editor: Ronald G. Sultana holds a Ph.D. in educational sociology, and was a Fulbright scholar at Stanford University. He directs the Comparative Education Programme in Euro-Mediterranean Studies of the Faculty of Education at the University of Malta, where he is professor and former dean. He is the author or editor of eleven volumes and has published over eighty articles and chapters in journals and books. He is the founding editor of the Mediterranean Journal of Educational Studies and represents the region on the editorial boards of twelve international journals. He recently edited Challenge and Change in the Euro-Mediterranean Region: Case Studies in Educational Innovation (Peter Lang, 2001) and co-edited Politiques et Stratégies Éducatives: Termes de l'Échange et Nouveaux Enjeux Nord-Sud (Peter Lang, 2001).
Autor: Ronald G. Sultana
ISBN-13 :: 9780820462165
ISBN: 0820462160
Erscheinungsjahr: 29.11.2002
Verlag: Lang, Peter
Gewicht: 538g
Seiten: 278
Sprache: Englisch
Sonstiges: Buch, 236x156x22 mm
Mehr von

Weitere Artikel von
Mehr zum Thema